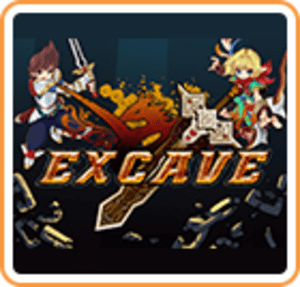 Dare the demon's nest of the Labyrinth and rediscover the thrill & challenge of epic dungeon-crawling RPG adventure!
Imperial City is at war! The King needs you to explore the perilous and ancient Labyrinth beneath the city – find out why this mysterious magical laboratory now spews out an army of powerful monsters bent on destruction, and descend to its lowest depths to rescue the missing Magician.
Triumph in a test of your weapons & magic, or perish trapped deep within the twisting halls of the Labyrinth. Explore, fight and win fame & fortune, then return to the city above to heal, identify fabulous treasures and repair & upgrade your equipment. Are you brave enough to explore the treacherous depths?
Classic dungeon exploration RPG from Japan
Choose and customize your character with hundreds of treasures and equipment items to collect, modify, upgrade, repair and sell
Test your courage & skills against hundreds of unique enemies
50 terrifying dungeon levels to explore, with 5 massive boss fights
Progress through an epic storyline to develop your character's abilities in true RPG fashion
Read more
Explore this game's official site
Release date:

February 19, 2015
*To enjoy the 3D effect of Nintendo 3DS software, you must experience it from the system itself. All screenshots and videos on this website have been captured in 2D mode.
Use Parental Controls to restrict 3D mode for children 6 and under.
*If eligible for a Just for You offer, the final price reflects the combined Sale and Just for You offers. The Just for You offer is discounted from the sale price.