One of the most intelligent puzzle-platformers in recent memory. 9.5/10

- Apptrigger

A hidden gem... Simple art lets level design shine. 8.5/10

- NintendoWorldReport

A pleasant surprise... succeeds on clever obstacles, satisfying difficulty, and a dash of charm.

- IGN
It's time to think outside the box once again.
Our boxy hero, Qbby, has a brand-new power that lets him duplicate his blocky bod into TWO sets of boxes. He'll put every box to use to survive perilous traps across 11+ worlds of puzzling levels. Learn new tricks and box formations to get past obstacles, like switches, spikes, and even lazers!
Once you learn the ropes—erm, boxes—take on the bonus challenge world to beat levels using the Bunny or Ninja outfit with a lower box count. Medals overflowing your pockets? Take them to the shop to purchase new costumes, like the Robo-Suit, read humourous comics, or listen to the tunes of BOXBOXBOY! If you've played the first title, BOXBOY!, you can unlock many of those costumes too because almost every one can be used in BOXBOXBOY!
Read more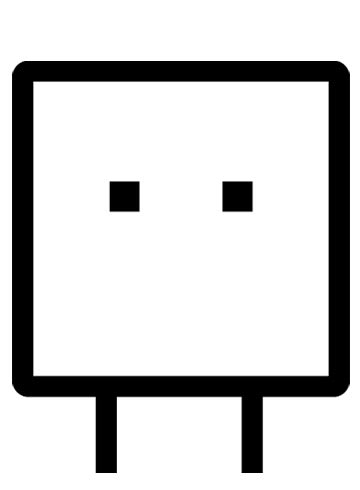 Release date:

June 29, 2016

Developer:

HAL Laboratory
*To enjoy the 3D effect of Nintendo 3DS software, you must experience it from the system itself. All screenshots and videos on this website have been captured in 2D mode.
Use Parental Controls to restrict 3D mode for children 6 and under.
*If eligible for a Just for You offer, the final price reflects the combined Sale and Just for You offers. The Just for You offer is discounted from the sale price.
Internet access required for online features. For more info, go to support.nintendo.com ©2016 HAL Laboratory, Inc. / Nintendo