Animal Crossing: New Leaf
Available now
If you already own the Animal Crossing: New Leaf game, you can download a free update that includes all of the new features and amiibo functionality from the packaged version of Animal Crossing: New Leaf – Welcome amiibo.
The Animal Crossing™: New Leaf game has a new lease on life thanks to the addition of amiibo compatibility. This free update adds in support for all Animal Crossing series amiibo figures and cards. Tap amiibo to have the pictured villager visit your town. You can even tap select amiibo from other series to get items themed to those characters!
After installing the update, you can tap Animal Crossing series amiibo figures and cards to invite villagers for a visit—or to move in! In November, this update content will be added to the original game in a new packaged version called Animal Crossing™: New Leaf—Welcome amiibo. And on December 2nd, 50 new Animal Crossing: New Leaf amiibo cards will also become available for purchase. No matter how you play it, this is the perfect time to cozy up to the charm and creativity of this special game. New friends and discoveries await every day. Express yourself by customizing your character, home, and town as you create your ideal world.
This free update for the Animal Crossing™: New Leaf game adds in amiibo™ support and more
You can finally invite villagers to your town using amiibo™ figures and/or cards
Tap Animal Crossing™ amiibo™ cards to invite the pictured character for a visit at your new RV campsite
Check www.animal-crossing.com/newleaf for more details on compatibility
For prospective villagers who don't own the game yet, a new packaged version that includes the new content (and a random amiibo™ card) is on the way in December
Read more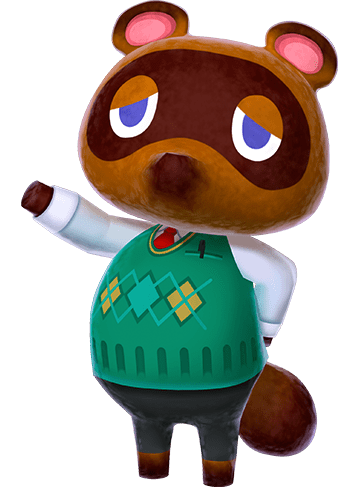 Release date:

June 08, 2013
*MSRP: Manufacturer's Suggested Retail Price. Actual price may vary. See retailer for details.
*To enjoy the 3D effect of Nintendo 3DS software, you must experience it from the system itself. All screenshots and videos on this website have been captured in 2D mode.
Use Parental Controls to restrict 3D mode for children 6 and under.
*If eligible for a Just for You offer, the final price reflects the combined Sale and Just for You offers. The Just for You offer is discounted from the sale price.