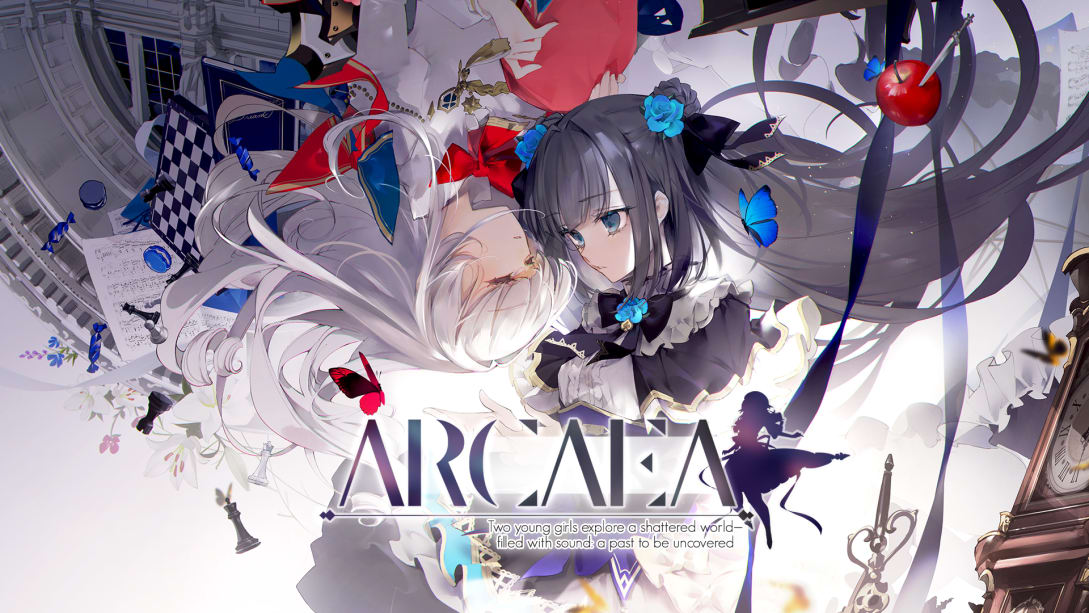 Experience a new dimension of rhythm game in a forgotten world filled with memories...
Touch, hold, slide—and, for the first time ever, use the Joy-Con™ controllers to glide through the world of Arcaea. Feel the rhythm in a vast collection of songs now fully available on Nintendo Switch™, and follow the fateful story of the girls lost in its world.

Each awakens without any memories in a barren, pale world of ruined buildings and dry oceans. Only the drifting, glass shard-like memories offer any sense of life in this world... but where will the memories lead them?

Features:
* Two play types: traditional touch gameplay joins a new play type that uses the Joy-Con™ controllers
* Over 150 songs from over 90 different artists in a multitude of electronic genres
* A brand-new song pack, Divided Heart, containing five songs, the new Partner Shirahime, and a new storyline
* Three difficulties for every song, ranging from easier songs for those experiencing rhythm games for the first time all the way to extreme challenges that will make even the most hardcore rhythm game fans sweat
* A completely revamped progression system for unlocking new songs, characters, and stories—all playable offline
* A totally new look for the over 60 chapters in Story Mode, including beautiful new illustrations

As their story unravels, a timeless tale is told once again—
Leer más
Lanzamiento:

18 mayo 2021

Género:

Música, Juego de arcade

Tamaño del archivo:

918 MB

Idiomas disponibles:

Japonés, Inglés, Coreano, Chino
Compatible con los modos:

Modo TV

Modo semiportátil

Modo portátil

La compatibilidad y la experiencia de juego pueden variar en la consola Nintendo Switch Lite. Es posible que se requieran accesorios adicionales (se venden por separado). Para obtener más información, visita support.
Juega en línea, accede a clásicos juegos de Super NES™ y mucho más con la suscripción a Nintendo Switch Online.
Este juego es compatible con:
Contenido descargable individual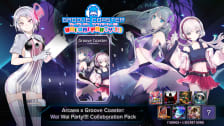 Arcaea x Groove Coaster: Wai Wai Party!!!! Collaboration Pack
Cargando
Eight stunning songs await you in Arcaea's collaboration with Groove Coaster: Wai Wai Party!!!!

Join Hikari as Seine, Yume, and Linka arrive in a forgotten world with a celebration in tow!

This is DLC for the base game Arcaea. No progression in the base game is required beforehand—you will have access to several songs from this DLC right away, and be able to unlock others as soon as you like! In addition, all content is permanent once purchased.

Songs included in this pack:
- "MERLIN" by REDALiCE
- "OMAKENO Stroke" by t+pazolite
- "DX超性能フルメタル少女" (DX Choseinou Full Metal Shojo) by IOSYS TRAX (uno with.ちよこ)
- "Scarlet Lance" by MASAKI (ZUNTATA)
- "ouroboros -twin stroke of the end-" by Cranky VS MASAKI
- "Got hive of Ra" by E.G.G.
- "BUCHiGiRE Berserker" by REDALiCE vs MASAKI
- ???? (An all-new secret song!)

Partners included in this pack:
- Hikari & Seine
- Yume (voice included)
- Linka (voice included)
Se requiere una suscripción a Nintendo Switch Online (se vende por separado) para utilizar la función de guardado de datos en la nube.
©lowiro 2021