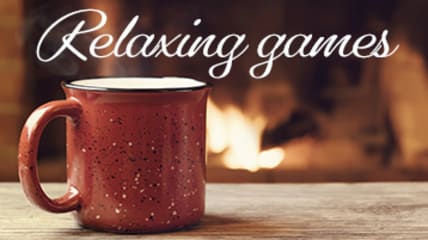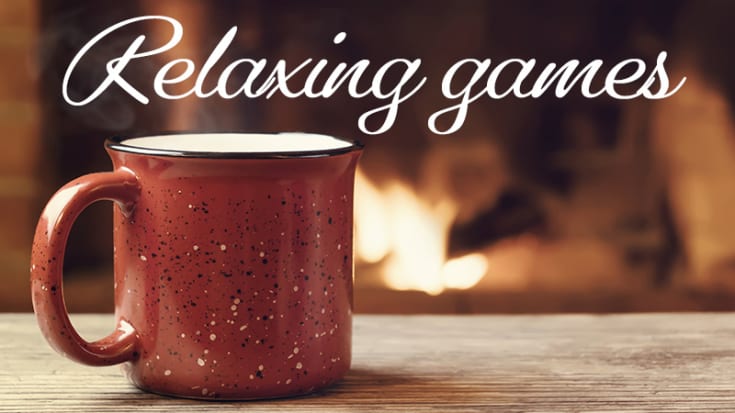 11/18/2020
Nintendo Switch
Take a load off with these relaxing games.
With the hustle and bustle of everyday life, sometimes it's nice to have a moment for yourself. We've created a list of games that we hope will allow you to do just that!
Whether you're looking to do a little farming or just want to appreciate a calm atmosphere, these games are free of pressure and full of fun.
Animal Crossing: New Horizons:
Escape to a deserted island and create your own paradise as you explore, create, and customize in the Animal Crossing™: New Horizons game. Show off your island to family and friends—or pack your bags and visit theirs*. Island living is even better when you can share** it together!
Raccoons have taken over Donut County with remote-controlled trash-stealing holes. You play as BK, a hole-driving raccoon who swallows up his friends and their homes to earn silly prizes. Meet cute characters, steal their trash, and throw them in a hole.
Create the farm of your dreams in Stardew Valley. Armed with hand-me-down tools and a few coins, you can raise animals, go fishing, craft items, or tend to crops—The choice is yours! Take advantage of those sunny days by turning your overgrown fields into a lively and bountiful farm.
Hike, climb, and soar through the peaceful mountainside landscapes of Hawk Peak Provincial Park. Follow the marked trails or explore the backcountry as you make your way to the summit. Along the way, meet other hikers, discover hidden treasures, and take in the world around you.
Build a boat to explore the world, befriend and care for your spirits, and guide them across mystical seas before releasing them to their afterlife. Farm, fish, harvest and cook as you spend relaxing quality time with your spirit passengers, create memories, and, ultimately, learn how to say goodbye. 
Immerse yourself in the stories of alternative-Seattleites, ranging from a dramatic love story between an elf and a succubus, an alien trying to understand humans' lives, and many others modern readers will find strongly echo the world around them. Get ready to brew some coffee and chat!
Play as an Artificial Intelligence guiding a stranded xenobiologist through a beautiful and mysterious alien ocean. A non-violent sci-fi story, enter a world of wonder, fear and vulnerability, unraveling the history and ecology of an impossible planet. What will you discover together?
Morris, a recently-deceased museum curator, has been reunited with the ghost of his dog Sparky, only to discover that a disaster is about to destroy his beloved island. Together, they must uncover the island's mysteries, prevent the volcano from erupting, and save the place they called home.
Explore randomly generated worlds and build amazing things from the simplest of homes to the grandest of castles. Play in creative mode with unlimited resources or mine deep into the world in survival mode, crafting weapons and armor to fend off dangerous mobs.
It's a lovely day in the village, and you are a horrible goose. Make your way around town, from peoples' back gardens to the village green, setting up pranks, stealing hats, honking a lot, and generally ruining everyone's day.
Gris:
Gris is a hopeful young girl lost in her own world, dealing with a painful experience in her life. Players will explore a meticulous designed world—free of danger, frustrations, or death—brought to life with delicate art, detailed animation, and an elegant original score.
*Additional games, systems and/or accessories may be required for multiplayer mode. Games, systems and some accessories sold separately.
**Nintendo Switch Online membership (sold separately) and Nintendo Account required for online features. Not available in all countries. Internet access required for online features. Terms apply. https://www.nintendo.com/en_CA/switch/online-service/