Phoenix Wright: Ace Attorney - Spirit of Justice
Available now
Court is back in session!
Phoenix Wright: Ace Attorney – Spirit of Justice sees Phoenix in a brand new location: a courtroom situated in the Kingdom of Khura'in, origin of the Kurain Channeling Technique, where mysterious séance trials decide the fate of all defendants. Meanwhile, defense attorney Apollo Justice faces his own challenges holding down the fort at the Wright Anything Agency, as he takes on a case that will have explosive implications. Both our heroes are joined by a host of returning friends and adversaries in their fight to bring about justice. Filled with puzzling mysteries to solve, a cast of memorable characters, and all new investigation techniques, this is one case you'll definitely want to take.
Read more
Explore this game's official site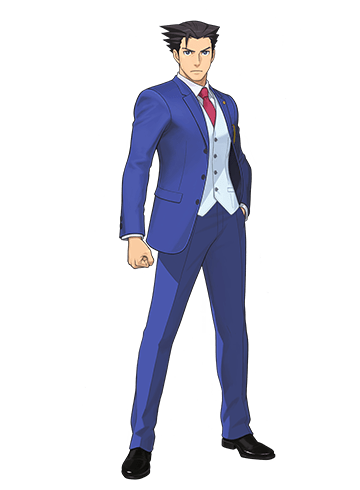 Release date:

September 08, 2016
*MSRP: Manufacturer's Suggested Retail Price. Actual price may vary. See retailer for details.
*To enjoy the 3D effect of Nintendo 3DS software, you must experience it from the system itself. All screenshots and videos on this website have been captured in 2D mode.
Use Parental Controls to restrict 3D mode for children 6 and under.
*If eligible for a Just for You offer, the final price reflects the combined Sale and Just for You offers. The Just for You offer is discounted from the sale price.