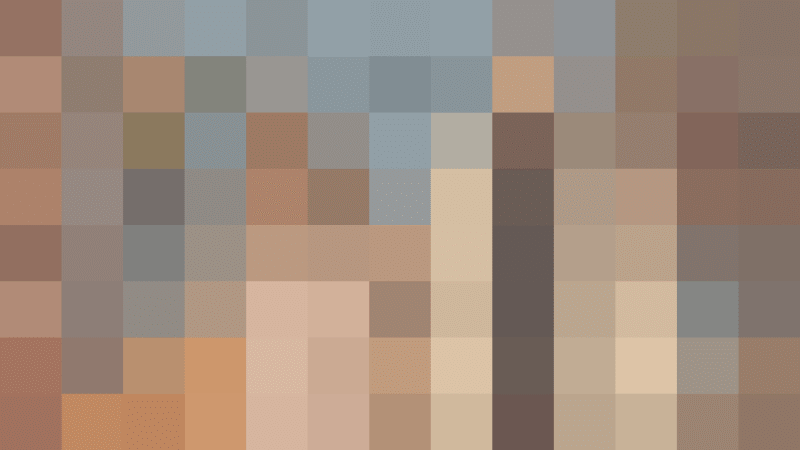 Setting the stage in When the Past was Around.
Growing up can be hard. But there are a few things that, no matter what languages you speak, are universally felt: love, moving on, letting go, and the joy and pain of everything in between. The Indonesia-based dev describes how the team expressed these feelings through the environments of When the Past was Around.
Hello, I am Brigitta Rena, one of the creators of When the Past was Around, a no-dialogue adventure point-and-click puzzler that tells the story of a violinist who almost gives up on her dream. I wanted to share our process of deciding what kind of furniture should be placed in our very first environment, Eda's Room.
This is the room where players learn about Eda's backstory. Indonesian women in their 20s who live alone usually rent a room that we call a kostan. So, we needed Eda's room to have the typical kostan elements in it: a naco window, mattress beater and duster set, and a TV. We needed to show that Eda had just moved into this kostan, so we put all these boxes around, books still scattered everywhere, and the TV still wrapped in a piece of cloth.
Belongings that show Eda's personality
The furniture quickly becomes one of the first puzzle elements as players help Eda set up her new place. During this period, we introduce small things, like furnishings and clutter, that show her personality. There's a poster of a violin concert to show her love of music, a photo of her winning a violin competition to show that she is an accomplished musician, and another photo of her with a friend and her diploma showing that she has already finished school.
At the same time, despite all of her belongings still in boxes, we can see that she has a desk full of papers—some scrawled on sheet music and crumpled papers—and a broken violin. After some playtesting, we decided to add a TV puzzle to show more of Eda's past and her recent frustration. Players can see a sequence of Eda playing the violin at different points in her life. What is going on with Eda between these times is up to the player to decide.
It's up to the player's interpretation
So that's it! We put in Eda's background story, how old she is, what she is doing right now, and what her problems are. In the end, it's okay if the player cannot read all the hints we placed. What we want from this dialogue-less story is that the player could interpret it freely based on their own problems and experience in life.
My hope is that When the Past was Around can encourage you during hard times. And, just like Eda, you can persevere."