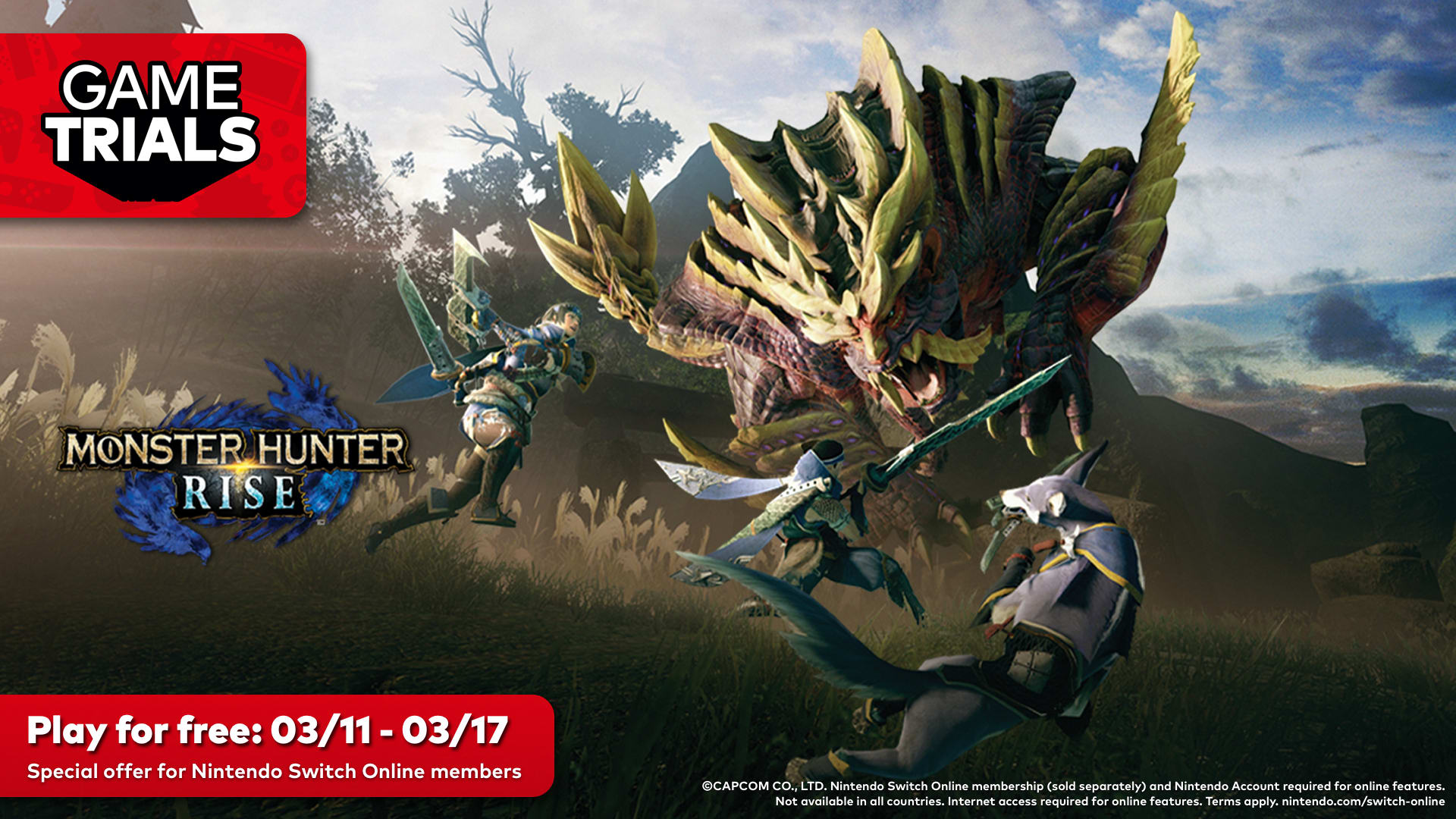 Rise to the challenge and join the hunt with the latest Game Trial, MONSTER HUNTER RISE!
Explore lush ecosystems and battle fearsome monsters to become the ultimate hunter!
From 3/11 at 10 a.m. PT to 3/17 at 11:59 p.m. PT, Nintendo Switch Online members can download and try out the full MONSTER HUNTER RISE game for no additional cost with this latest Game Trial.
If you decide to purchase the game during or after this offer, you'll keep all save data, so you won't have to worry about losing your progress.
To learn more about the MONSTER HUNTER RISE game for Nintendo Switch, visit the official site.
About Nintendo Switch Online
Games Trials like this are a perk for Nintendo Switch Online members alongside other benefits, including:
• Playing compatible games online with your friends.
• Backing up your save data for compatible games.
• Playing classic Nintendo Entertainment System™ and Super Nintendo Entertainment System™ games.
• Using voice chat with the smartphone app.
• Member-only offers.

Haven't tried Nintendo Switch Online yet?

Find out more about Nintendo Switch Online—and learn how you can get a 7-day Trial membership—on the official site or from the HOME Menu on your Nintendo Switch system.