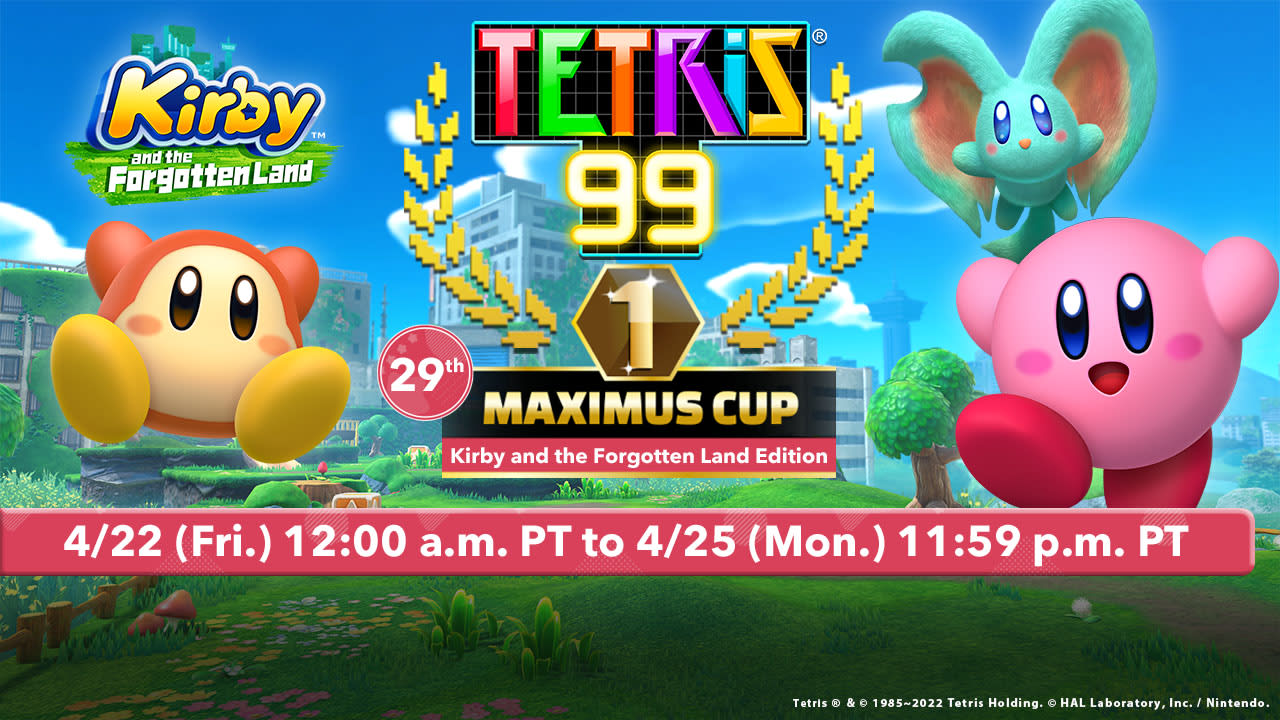 Play the 29th MAXIMUS CUP online event and you could earn an in-game Kirby and the Forgotten Land theme!
Be the superstar of your own unforgettable Tetrimino challenge in Tetris® 99 with a Kirby™ and the Forgotten Land themed MAXIMUS CUP!
By participating in the 29th MAXIMUS CUP – Kirby and the Forgotten Land Edition online event for the Tetris® 99 game, players can earn an in-game theme inspired by the Kirby and the Forgotten Land game. During the event, collect 100 event points by playing matches in Tetris 99 mode to unlock the in-game theme.
The event starts at 12:00 a.m. PT Friday, April 22 and ends at 11:59 p.m. PT Monday, April 25.
Announcing a Tetris® 99 + Kirby 30th Anniversary collaboration.
In the Tetris® 99 game, to mark Kirby's 30th anniversary, you can unlock the "Kirby Fighters 2" theme and the "Super Kirby Clash" theme for one in-game ticket each between April 18 6:00pm PT to June 30 11:59pm PT. After this time period, each theme will be redeemable with 30 in-game tickets each.