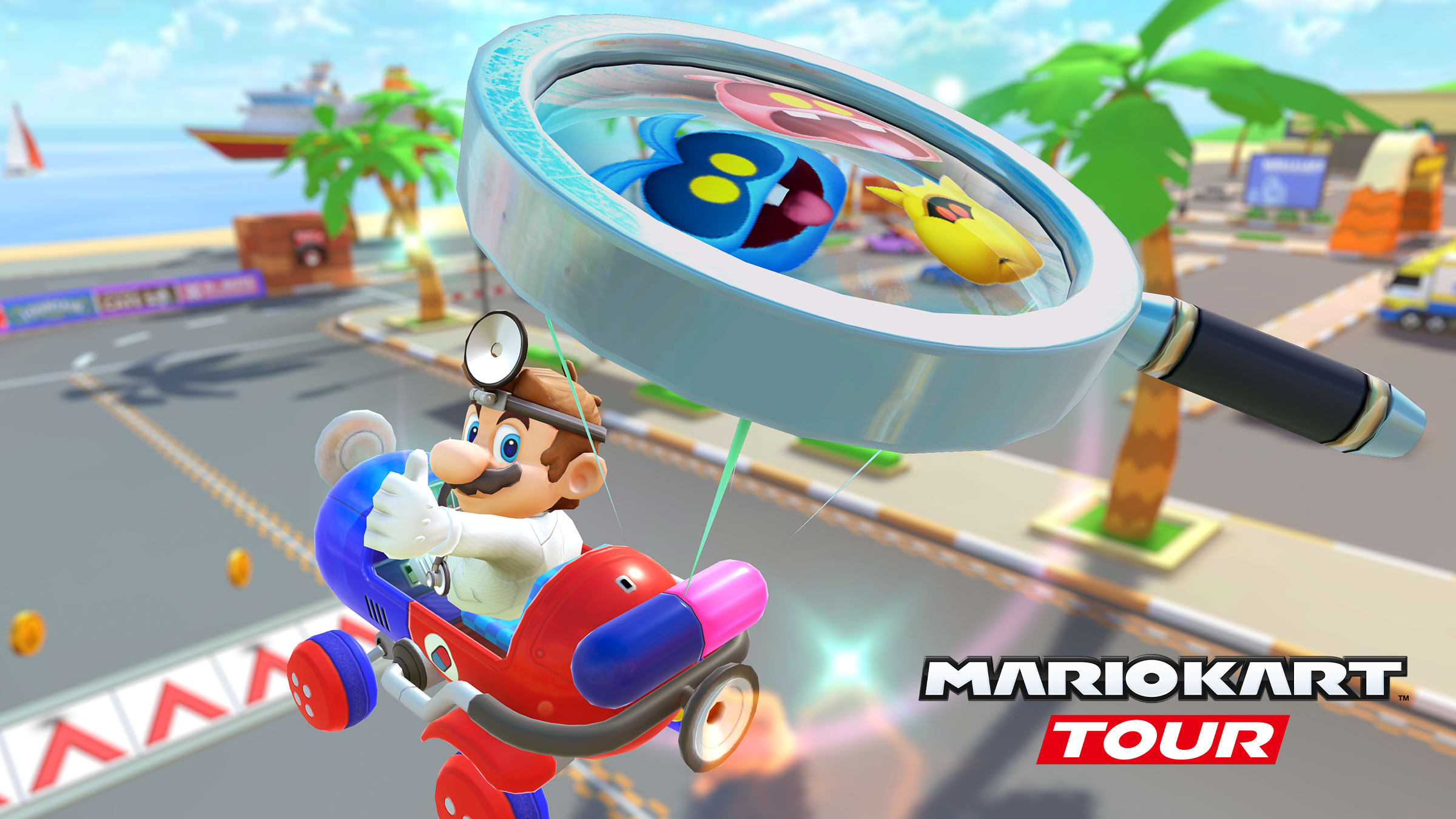 Is there a Doctor Tour in the house? (Why, yes!)
They say laughter is the best medicine*, so get your daily dose of smile-worthy racing action with the Doctor Tour, the latest limited-time event in the Mario Kart Tour game, happening now!
Make an appointment with newly added course Wii Coconut Mall and make sure to ask about its R and T variants. Look for drivers like Dr. Mario, Dr. Luigi, and other goodies in the pipes. But most of all, have fun!
The Doctor Tour runs from now until 10:59 p.m. PT on May 17, 2022.
We hope you have a great time!
Two ways to race Wii Coconut Mall
The Wii Coconut Mall course featured in the Doctor Tour is also available in the Mario Kart™ 8 Deluxe game on the Nintendo Switch™ system as part of the paid Mario Kart 8 Deluxe – Booster Course Pass** DLC, available now from Nintendo.com and Nintendo eShop on your device.
Plus, racers who have an active Nintendo Switch Online + Expansion Pack membership*** have access to the Mario Kart 8 Deluxe – Booster Course Pass DLC at no additional cost.
Learn more about the Mario Kart 8 Deluxe – Booster Course Pass DLC here: https://mariokart8.nintendo.com/booster-course-pass/
About Mario Kart Tour
In the free-to-start Mario Kart Tour game, players can put the pedal to the metal in courses inspired by real-world locations as well as Mario Kart series favorites. Put powerful items to use as you tear up the track and go for a high score in endless racing fun. Collect and upgrade a variety of drivers, karts, and gliders to find the combo that will lead you to victory!
For more information about the Mario Kart Tour game, visit the official site: https://mariokarttour.com/