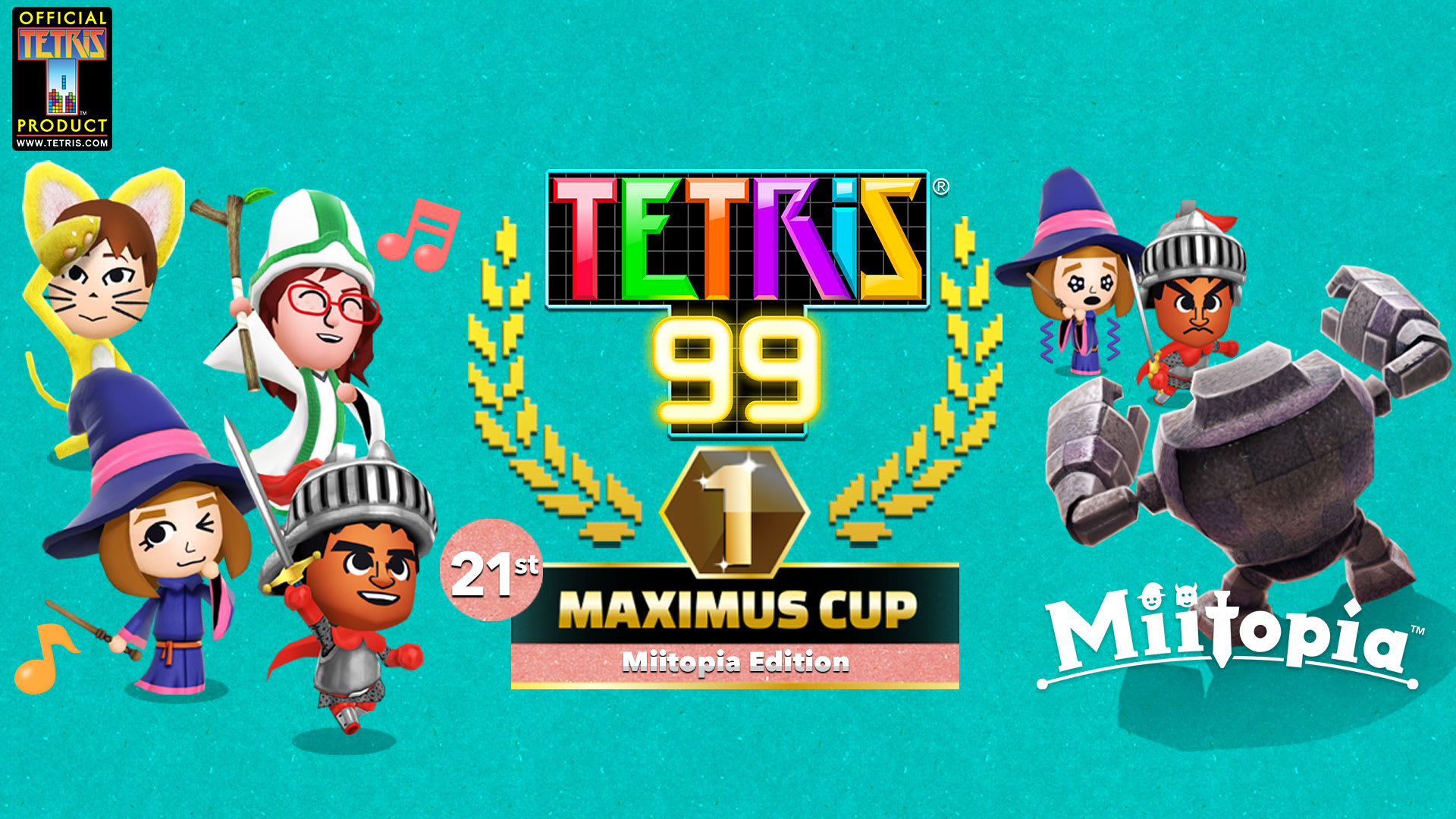 Play the 21st MAXIMUS CUP online event and you could earn an in-game collaborative theme!
The colorful world of Miitopia says hello!
By participating in the next Tetris® 99 21st MAXIMUS CUP online event, players can earn an in-game theme inspired by the Miitopia™ game. During the event, collect 100 event points by playing matches in Tetris 99 mode to unlock the in-game theme.
The event will be:
6/18 (Fri.) at 12 a.m. PT to 6/21 (Mon.) at 11:59 p.m. PT
You can learn more details at tetris99.nintendo.com.
Good luck, everyone!