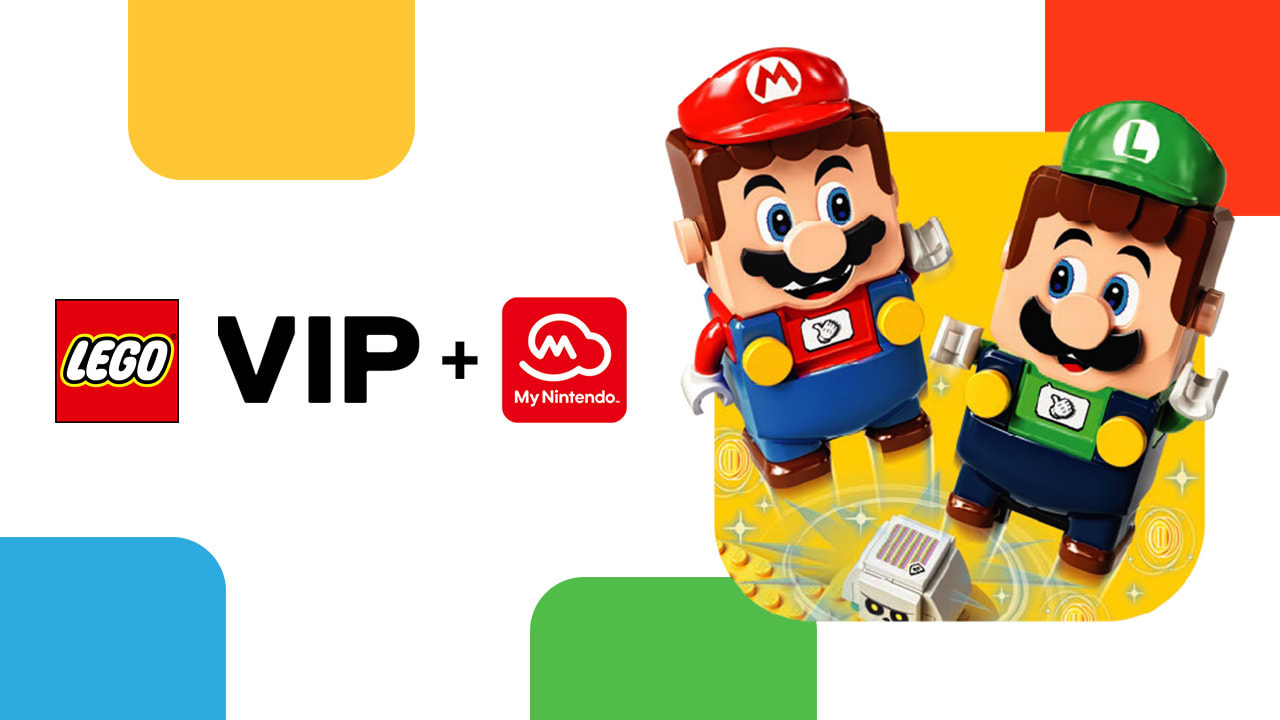 Nintendo and LEGO fans unite!
In the new Adventures with Luigi Starter Course playset, Luigi joins the world of LEGO® Super Mario™ taking on Boom Boom, Bone Goomba, and of course, teaming up with big bro Mario (LEGO® Mario™ sold separately). To help celebrate, My Nintendo is teaming up with LEGO® VIP on a variety of fun rewards, too!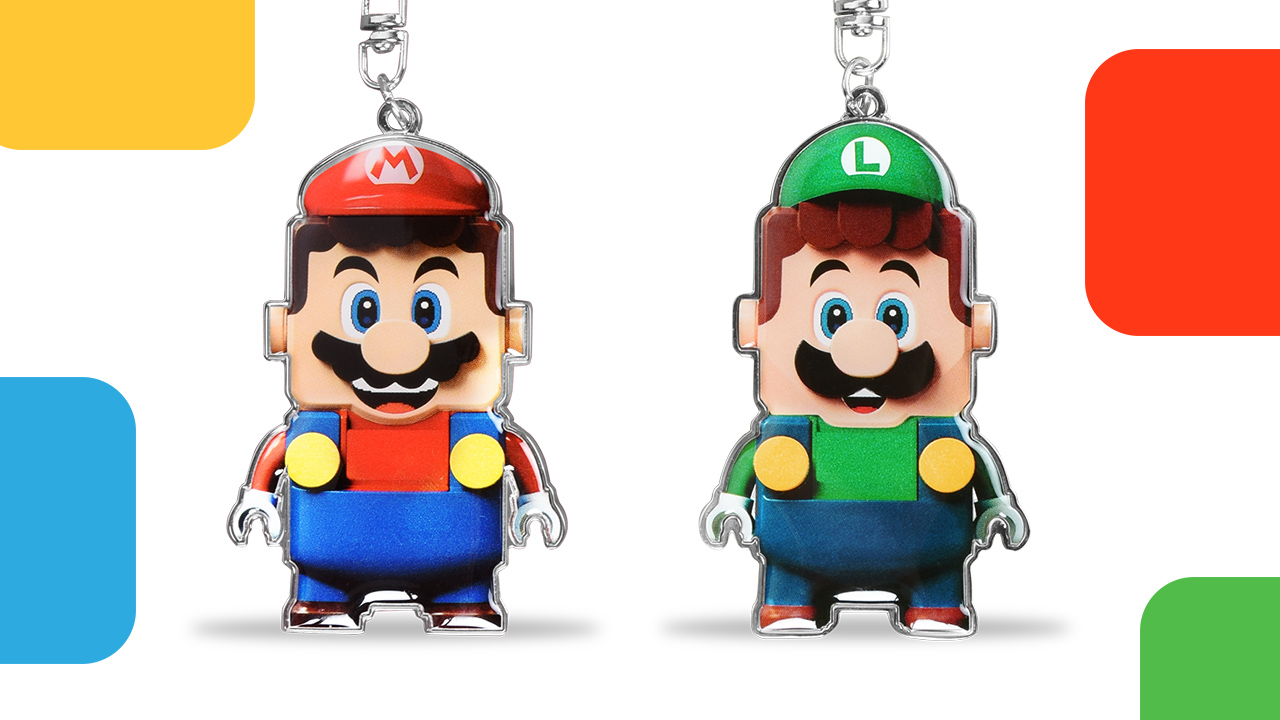 About LEGO® VIP
The LEGO® VIP Program is a free loyalty program that rewards you for shopping directly through LEGO.com, consumer services, or in LEGO® retail stores. Once you sign up, you get points for certain activities, like shopping, completing surveys, and following LEGO® on Social Media. You get great benefits immediately after joining, including early access to exclusive LEGO® Sets, exclusive LEGO® VIP rewards, sweepstakes, and more. You can redeem points for exclusive rewards and coupon codes.
Available rewards now on My Nintendo

For a limited time, My Nintendo members can redeem their Platinum Points for a cool LEGO® Mario™ keychain, digital wallpapers, and even LEGO® VIP points. That's not all! If you're also a LEGO® VIP member, you can redeem your LEGO® VIP points to receive a matching LEGO® Luigi™ keychain and digital wallpaper as well.
Be sure to sign up for both programs and check out what's available on LEGO® VIP to get all the fun items!
The My Nintendo™ LEGO® Super Mario™ Sweepstakes
Enter the My Nintendo™ LEGO® Super Mario™ Sweepstakes for a chance to win a prize pack that will make any LEGO® Super Mario™ fan smile! Redeem 10 Platinum Points to receive 1 entry into the sweepstakes, with up to 3 entries total allowed per user.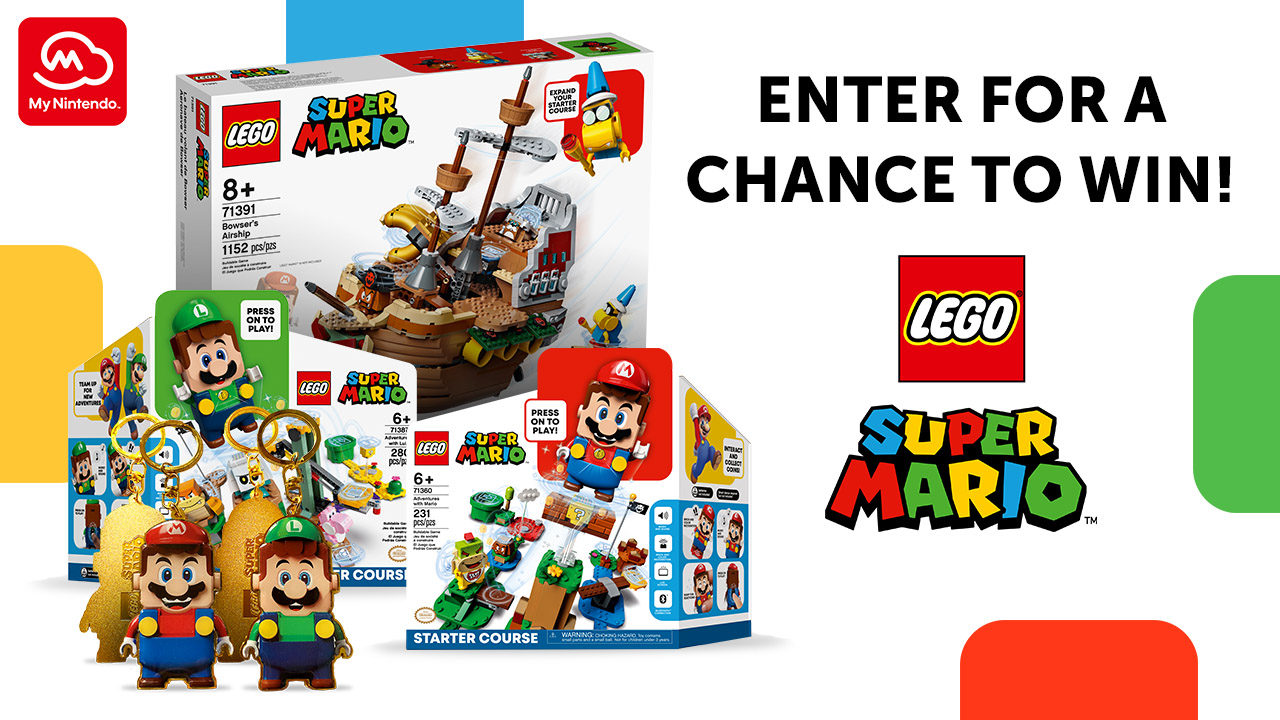 15 winners will receive a prize package that includes:
A set of special gold-colored LEGO® Mario™ and LEGO® Luigi™ key chains
Adventures with Mario Starter Course
Adventures with Luigi Starter Course
Bowser's Airship Expansion Set