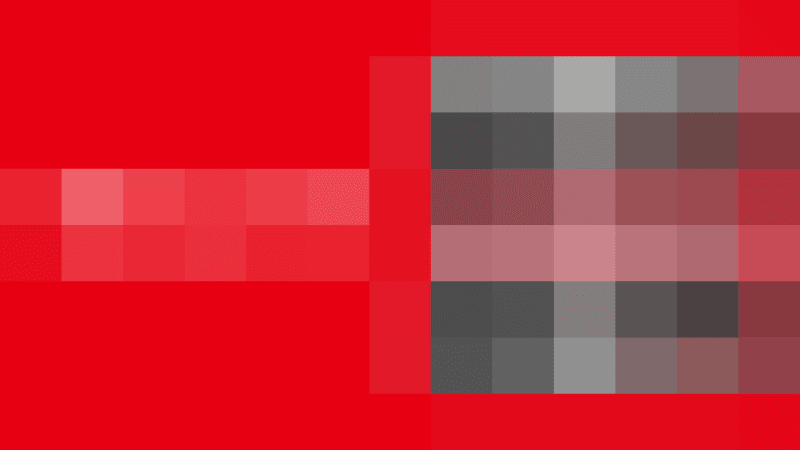 10 classic NES games for Nintendo Switch Online members to try.
Did you know that Nintendo Switch Online members get instant access to a library of NES™ and Super NES™ games? The games have been enhanced with online play and the ability to save your game at any point by creating Suspend Points (just press the ZL and ZR Buttons). Some games even have "special versions" with cheats or special scenarios baked in.
Since there are a bunch of games on the service, you may not know where to start. But never fear – here's a quick starter's guide of NES games to check out. There will also be a Super NES list in the future, so be on the lookout.
And if you're serious about having a more classic NES experience, scroll to the bottom for a special deal for Nintendo Switch Online members.
10 NES games to try
Let's start with one that some fans still regard as their favorite Mario adventure: the Super Mario Bros. 3 game! The Koopalings made their debut in this old-school platformer, alongside creative power-ups such as the Super Leaf, Hammer Bros. Suit, and (a personal favorite) Frog Suit. Each world has a creative spin to it, such as World 4 where enemies are supersized!
Meet the mighty ninja, Ryu Hayabusa! This game can be challenging even today, so it will take some quick ninja reflexes (and a bit of ninja magic) if you hope to seek vengeance. Nintendo Entertainment System – Nintendo Switch Online also has a special version of the game where you can skip straight to the climax of stage 6-4.
It's Kirby's home console debut! Kirby uses over 20 unique tricks alongside his ability to steal enemies' powers. With the special version of the game, you can start playing through the difficult Extra Game right away and listen to some delightful tunes with the Sound Test.
A game so action packed, there are actually three versions of it in the library! Take the role of fearless bounty hunter, Samus Aran, and assault the space pirates' home planet, Zebes, to stop their sinister plans. If you want a head start, try the special versions: you can either start at the battle against Ridley, or start from the beginning with every power-up equipped.
Zelda II: The Adventure of Link™
While the first Legend of Zelda™ game is also in the library, let's give some love to the sequel today. Zelda has been put into a deep slumber and Link must find the Triforce™ to awaken her. Talk to townsfolk for clues, learn magic spells, and explore six palaces—all in a distinct, side-scrolling style. Start the special version of the game to max out your Attack, Magic, and Life.
Based on the arcade classic, Mario needs to jump, jump, and jump some more if he wants to save Pauline from Donkey Kong. You may know this trio from more recent games, but you may not have seen them in their original 8-bit glory!
Double Dragon II: The Revenge
Billy and Jimmy Lee are back in their mission to defeat the evil Shadow Warriors. You'll need to brawl your way through nine missions as you use your martial arts training to fight street gangs, ninjas, and mutant fighters.
Help Dr. Mario fight some nasty viruses in this classic puzzle game. The premise is simple – rotate pills and match colors – but things will get more and more hectic as you keep going. The special version lets you instantly visit a hard-to-reach scenario: level 20 at Hi speed.
In this action-adventure game brimming with personality, Mike Jones is out to find his missing uncle. Who or what has abducted him? Well…that would be a spoiler. But you will use trusty weapons, talk to memorable villagers, and explore the tropics in a submarine. Oh, and there's a talking parrot.
Punch-Out!!™ Featuring Mr. Dream
As Little Mac, use your best jabs, hooks, and power uppercuts to work your way to the WVBA Champion himself. You'll have to figure out the patterns of each boxer and know when to dodge jaw-breaking blows. Pay attention when you fight – the little details matter!
And finally, for a limited time, Nintendo Switch Online members can save 30% on Nintendo Entertainment System™ Controllers. This 2-pack of wireless controllers* lets you go old-school as you play enhanced NES™ games online, either competitively or cooperatively. To learn more, visit https://www.nintendo.com/games/sales-and-deals/#nes-sale.
---
©1989 KOEI TECMO GAMES CO., LTD. All rights reserved.
© ARC SYSTEM WORKS
Nintendo Switch Online membership (sold separately) and Nintendo Account required. Not available in all countries. Internet access required for online features. Terms apply. Learn more at https://www.nintendo.com/switch-online
*Limit four sets per Nintendo Account with paid Nintendo Switch Online individual or family membership. Offer not available for free trial holders. These controllers are optional and not required to play the Nintendo Entertainment System – Nintendo Switch Online collection of games.