Touhou Project Arrangements Pack 5
A DLC pack for GROOVE COASTER WAI WAI PARTY!!!! that includes 10 arranged songs, navigators, and avatars from Touhou Chireiden ~ Subterranean Animism.!

This pack includes the following content.
■Songs Pack (10 songs)
・Spider's Blood / A-One
・NetaminityTheater『666』 / ShinRa-Bansho
・OEYAMA Giant Swing / ARM(IOSYS)
・Kodou, Koborenu Sake / Yuuhei Satellite
・Satori Eye (feat. ytr) / TAMAONSEN
・BlazeConductor / TatshMusicCircle
・KAMINOHI / COSIO × RANKO
・Okuu no Nuclear Fusion Dojo / ARM(IOSYS)
・KARISOME / COMP × ichigo
・???(Secret)

■Navigators
・SATORI
・KOISHI

■Avatars
・YUUGI(3D)
・SATORI(2D)
・ORIN(2D)
・UTSUHO(2D)
・KOISHI(2D)

*Some content will be unlocked via missions after downloading.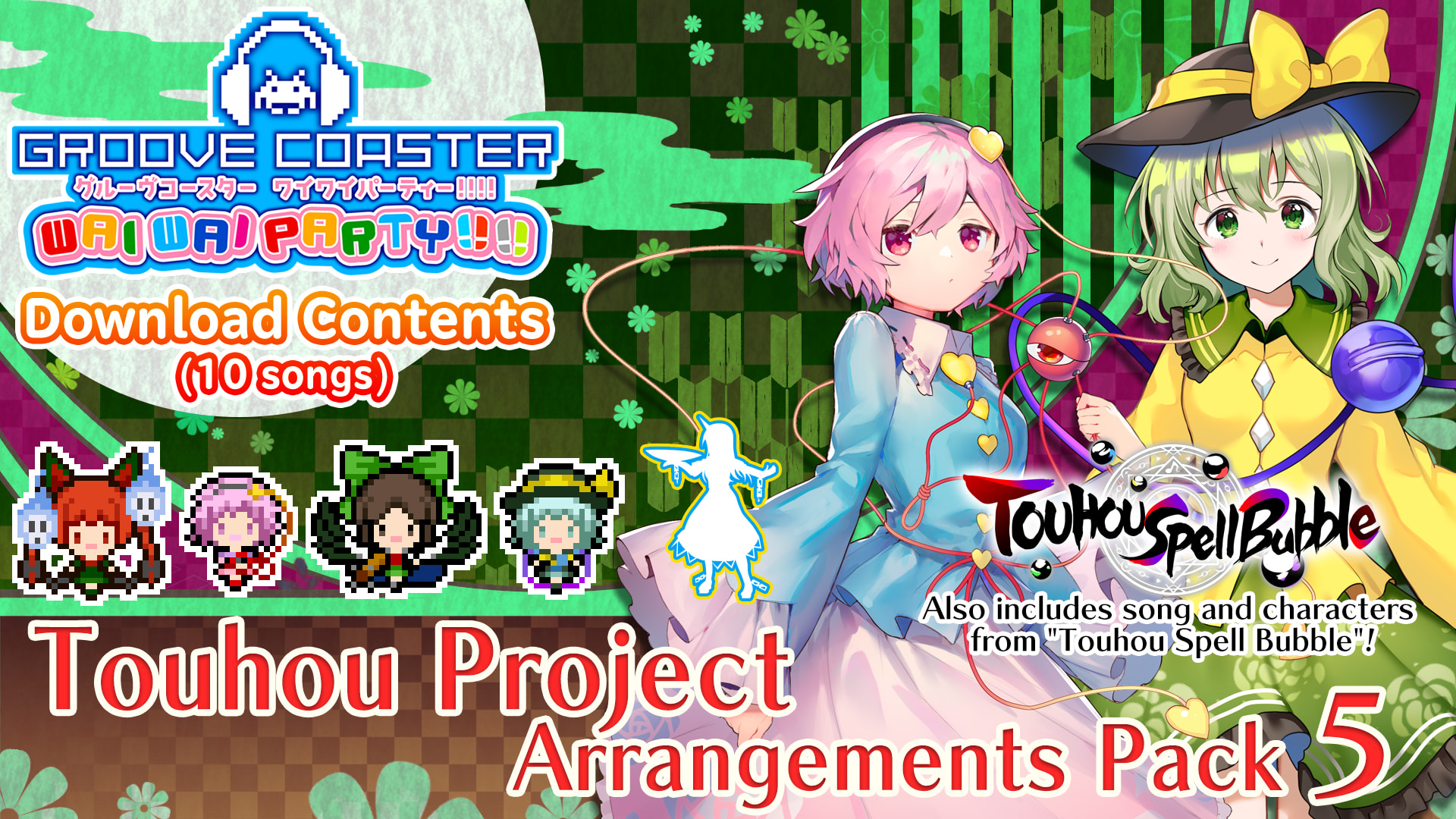 Supported play modes
Handheld mode, Tabletop mode, TV mode
© TAITO CORPORATION 1978,2020 ALL RIGHTS RESERVED.
© 上海アリス幻樂団