Puzzle Book Complete Edition
Complete Edition includes:

- Puzzle Book with 35 different puzzles to solve, divided into themes like fantasy or dinosaurs. Each stage has 6 difficulties - from 6 pieces to 150.
- Foxes Pack with 5 unique foxes images.
- Cats Pack with 10 amazing cats puzzles.
- Ocean Views with 5 beautiful aquatic views.
- Mountains Pack with 10 stunning landscapes.
- Special Square Pack with square puzzle and 3 unusual shapes of images and 10 new arts.
- Adventure Pack with unicorns, dragons and aliens in 6 colorful puzzles.

Puzzle Book is fun for everyone! It's great for children and also for adults! The controls are very simple - use Joy-Con™ or just simply touch the screen! It can also connect generations, share Joy-Con™ with someone and start doing puzzles together on one console!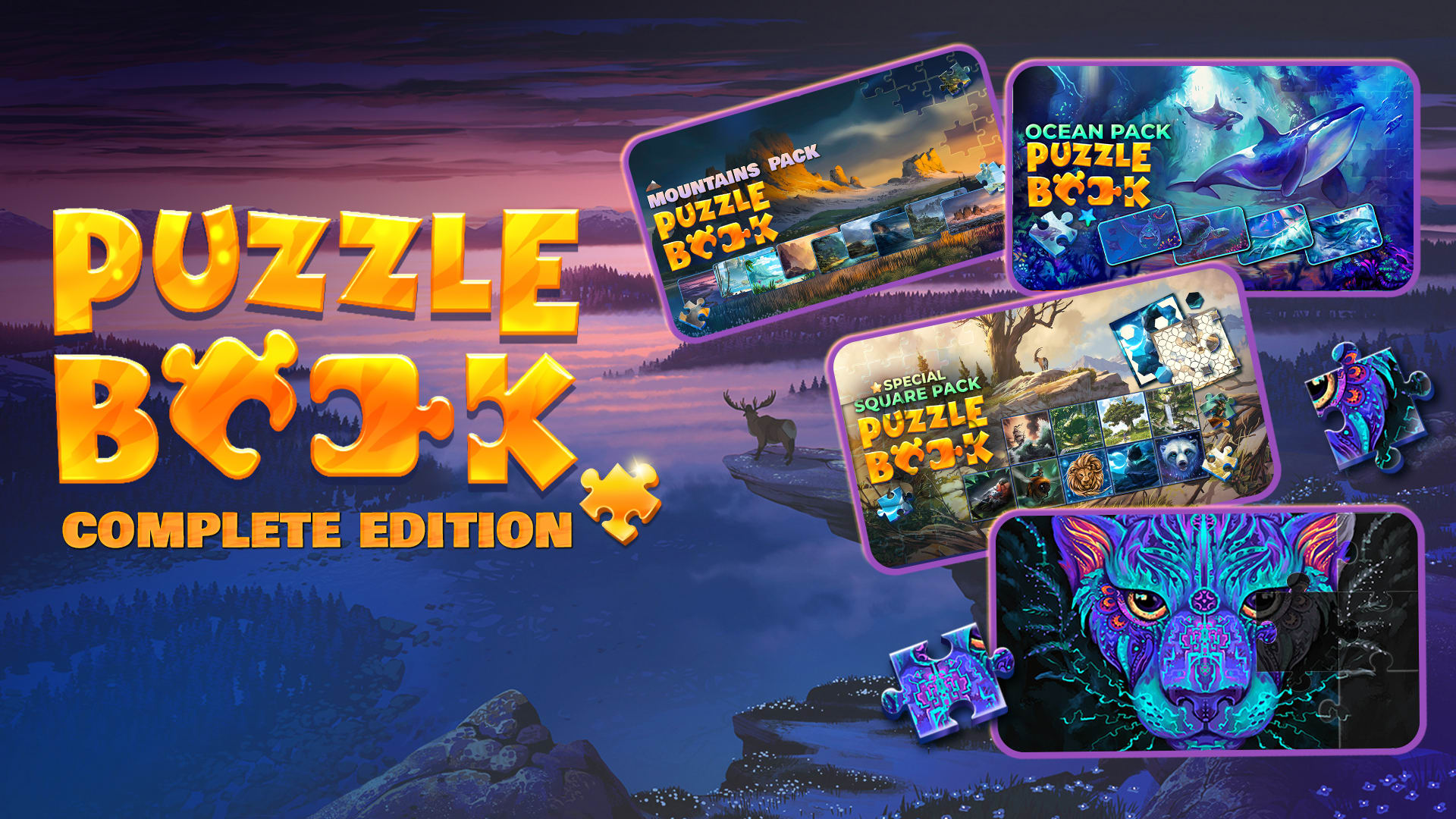 © 2021 QubicGames S.A. / FX Valley