Enjoy the following modes, functions, and Custom Themes included in the Deluxe Pack:
・CPU BATTLE Mode
・Password Match
・SCORE ATTACK Mode
・BLIND TIME ATTACK Mode
・8 PAC-MAN Arrangements
・20 Custom Themes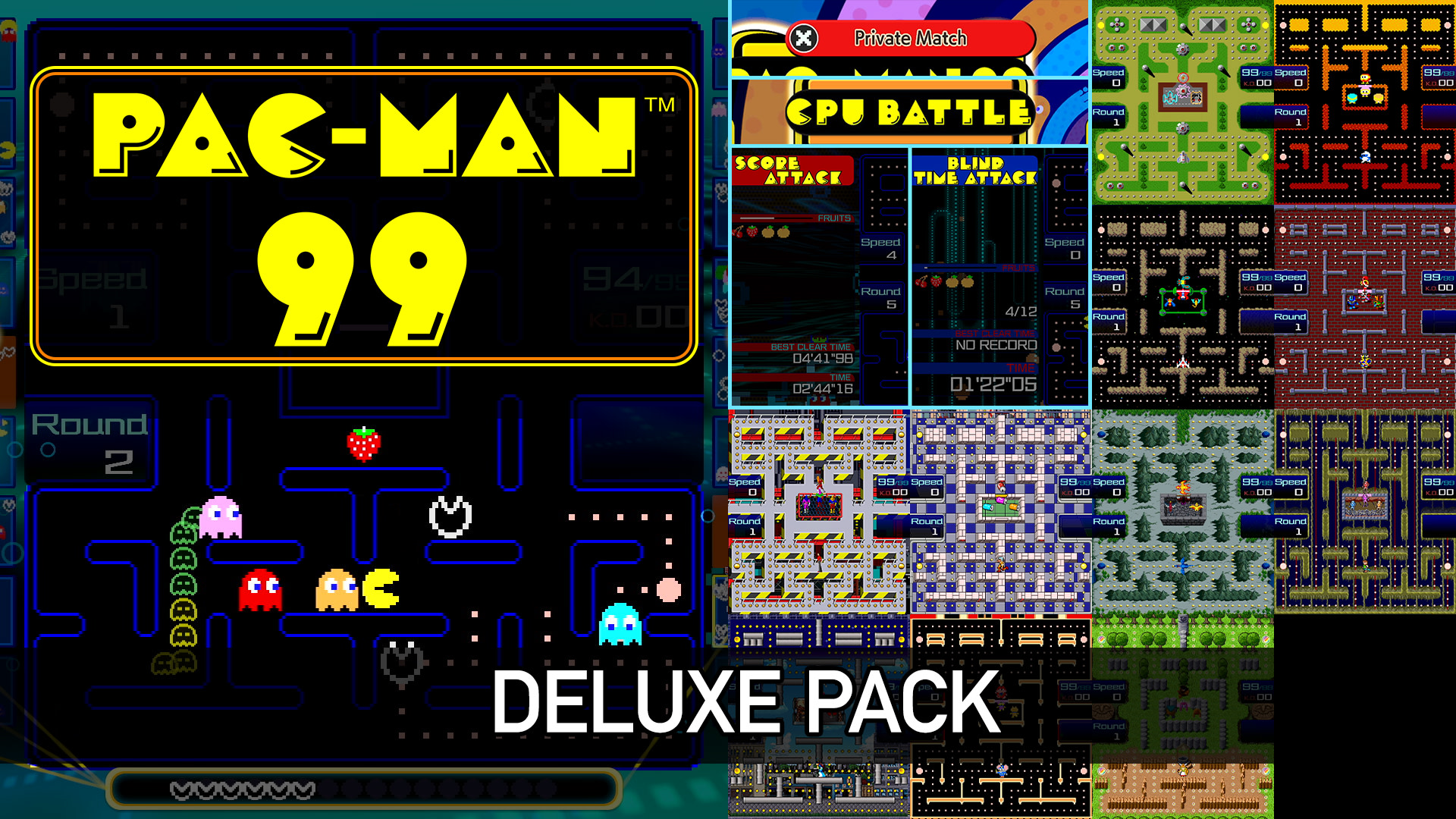 * The Password Match game mode uses online features. The game mode will be unavailable once the 99-player mode "PAC-MAN™ 99" service is terminated.
* After the PAC-MAN™ 99 online service has ended, the Custom Theme DLCs will be unavailable to change within the online 99 match mode.
* Players will be able to change Custom Themes within the off-line one player mode after the PAC-MAN™ 99 service ends.
PAC-MAN™ 99 & ©BANDAI NAMCO Entertainment Inc.
Published by BANDAI NAMCO Entertainment America Inc.