Original Pack 6 (10th Anniversary3)
A DLC pack for GROOVE COASTER WAI WAI PARTY!!!! that includes 10 songs, navigators, and avatars!

This pack includes the following content.

■Song Pack (10 songs)
・PIXEL STAR / YMCK
・Kung Fu Master = Ken / COSIO
・Owaranai Groove / Naoshi Mizuta (SQUARE ENIX)
・TAKING OFF / SATO(SANODG ▶◀ KATO [noisycroak])
・Lethal Dose / sky_delta
・Welcome to the Multiverse! / kamome sano parallel trip orchestra
・GrimoireD / Symholic feat.Rina Komatsu
・Headshot / Massive New Krew
・Sorae / Shohei Tsuchiya(ZUNTATA) feat. SATOMI
・???(Secret)

■Navigator
・Kung Fu Master KEN
・Headphone Crab *with special system voice

■Avatar
・KEN(2D)
・CHIBI KEN
・LINKA(Tiger, 2D)
・YUME(Tiger, 2D)
・SEINE(Tiger, 2D)

*Some content will be unlocked via missions after downloading.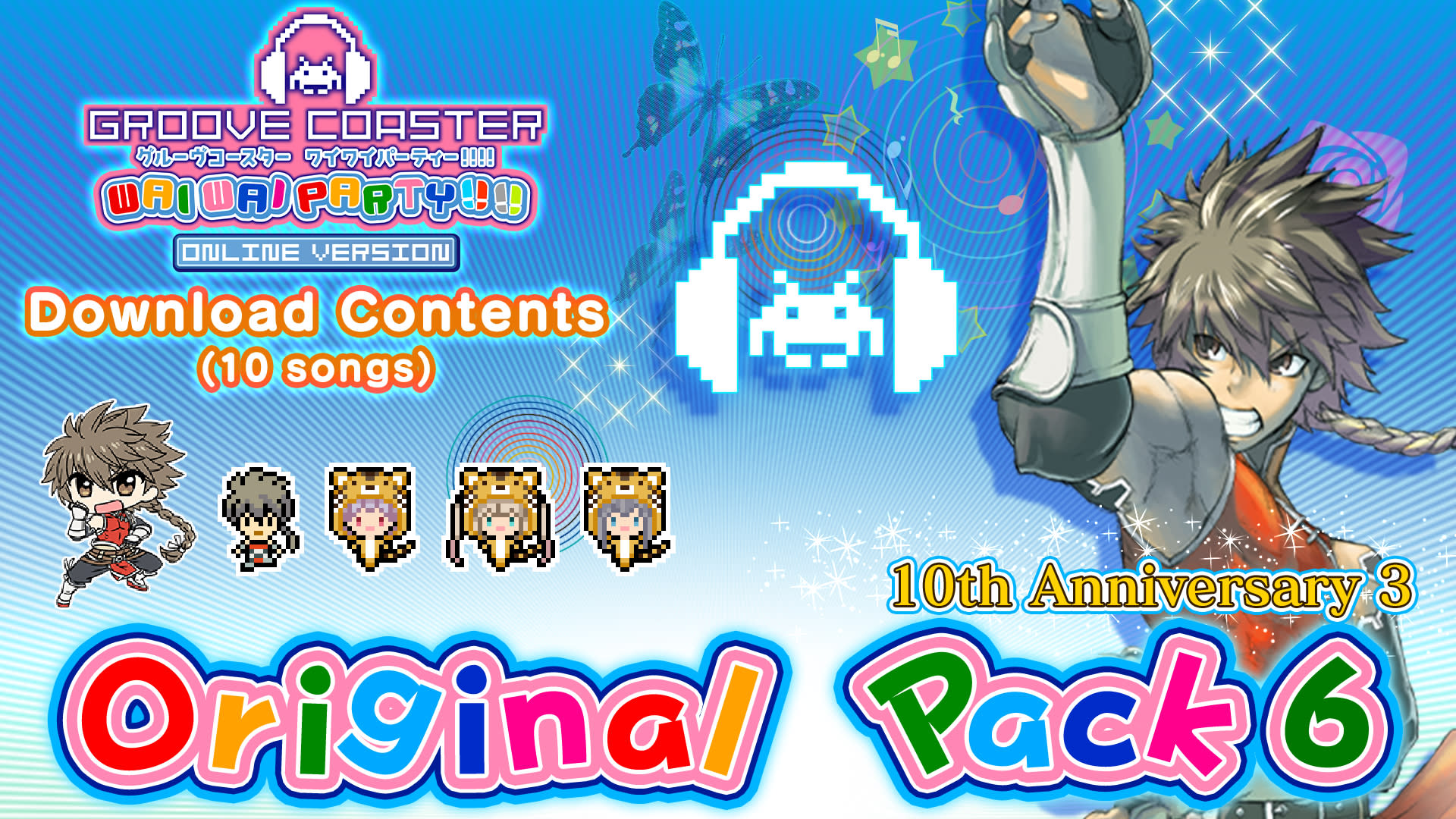 In order to install the downloaded content, a larger volume of free space may be needed than what is written. In the case that there is not enough space on your system, please organize your unneeded software or use a microSD card with enough free space on it.
© TAITO CORPORATION 1978, 2022 ALL RIGHTS RESERVED.