Kunio & Riki Character Pack
The hot-blooded renegades Kunio & Riki from the hit series River City Ransom/Kunio-kun have joined the Mighty Fight Federation, just in time for their 35th Anniversary! Use their signature moves like "Mach Punch", "Mach Kick", "Acro Circus" and pick up items like dodgeballs and baseball bats to pummel your opponents faster than they can say "BARF!"

This content includes:
• 2 Playable characters: Kunio & Riki
• 2 New Stages: Nekketsu High School Rooftop & Gym
• Arcade Mode Cutscenes for Kunio & Riki
• 10 New Combo Missions
• New River City Ransom/Kunio-kun music track by Tee Lopes!

Use of this add-on requires the full version of the game (sold separately). You may also need to install the most recent game patch.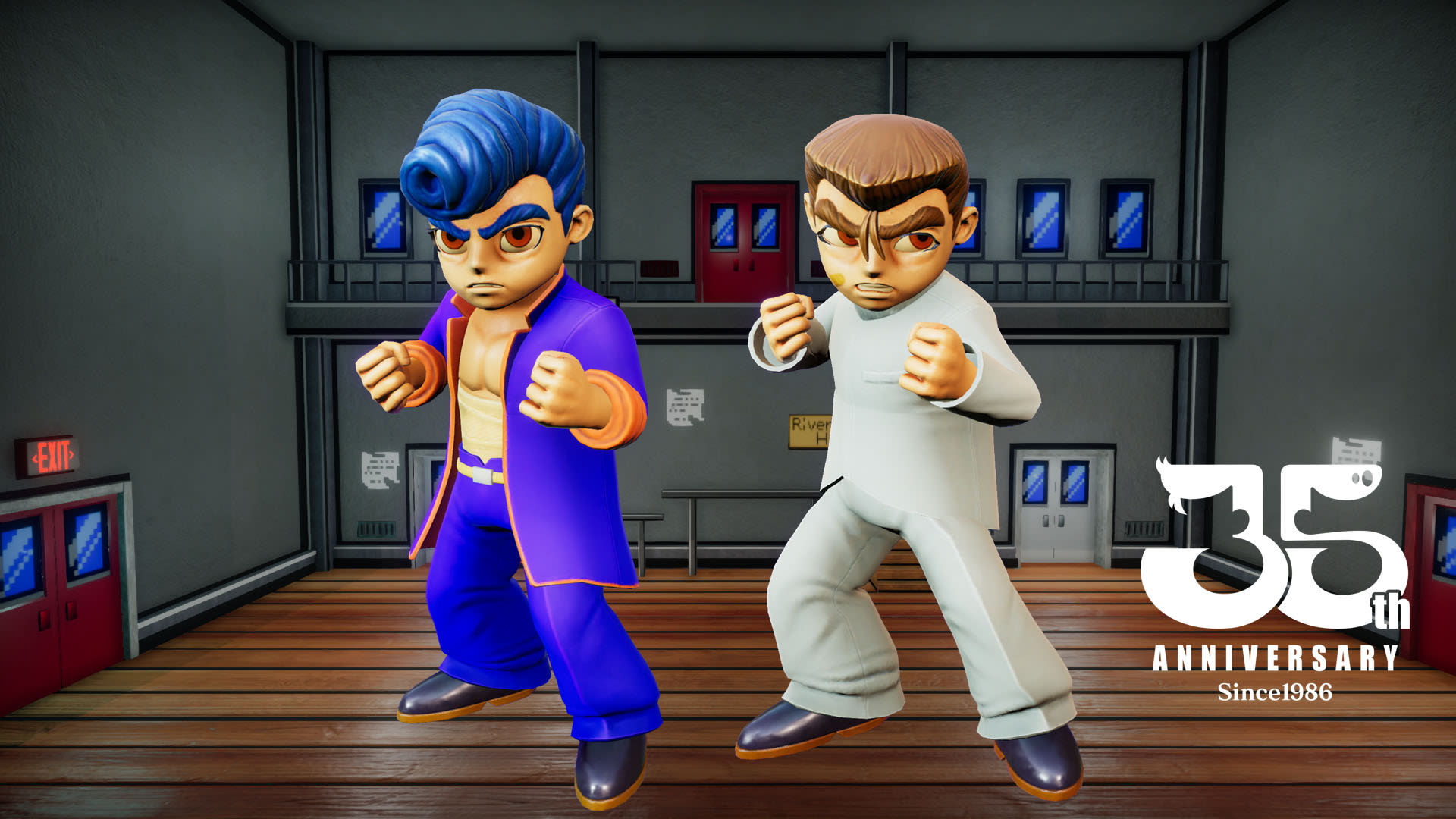 Supported play modes
Handheld mode, Tabletop mode, TV mode
Mighty Fight Federation © 2021 Komi Games Incorporated. The Forthright mark and any related logos are trademarks of Forthright Entertainment, INC.
© ARC SYSTEM WORKS