King's Bounty II - Day One Edition Pack
Hounds of War Warhorse:
A unique creature, your best friend… and a real horror for your enemies.

Elite Guard premium pack:
Unlock special skins for your army!

Flaming Eagles:
This unique a red-hot living creature using his claws, beak, and special skills.

Firehand Golems:
Firehand Golems is an experimental version of the Sentry Golem with flamethrowers.

Armored Princess's Shield:
This shield once protected a legendary warrior from another world...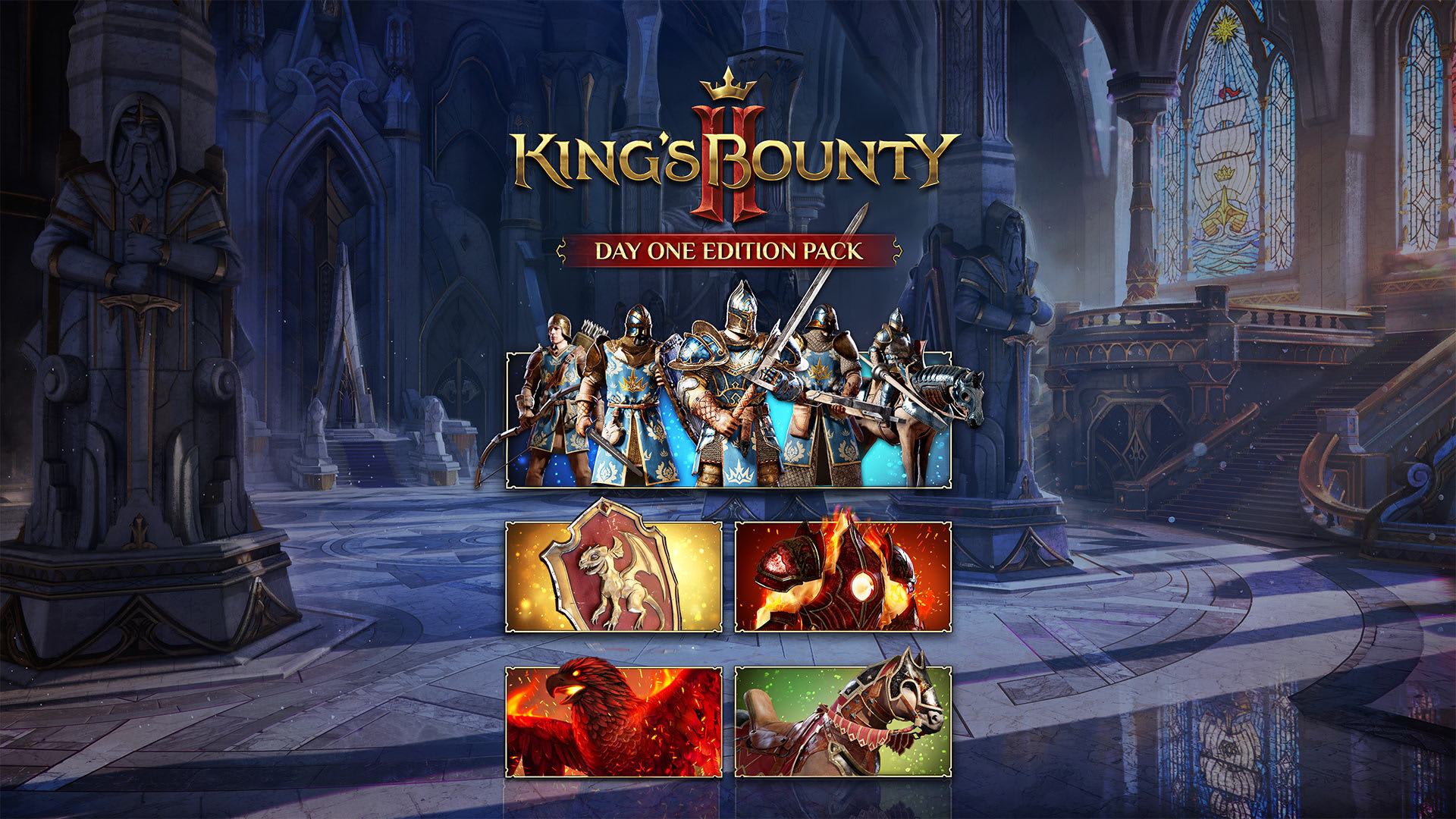 Supported play modes
Handheld mode, Tabletop mode, TV mode
© 2021 King's Bounty II is a registered trademark of 1C Online Games ltd. Developed and published by 1C Entertainment S.A. Co-published and distributed by Koch Media GmbH, Gewerbegebiet 1, 6604 Höfen, Austria. Koch Media is a registered trademark. Unreal®Engine, Copyright 1998 – 2021, Epic Games, Inc. All rights reserved. Unreal®, Unreal® Engine, the circle-U logo and the Powered by Unreal® Engine logo are trademarks or registered trademarks of Epic Games, Inc. in the United States of America and elsewhere. All other trademarks, logos and copyrights are property of their respective owners. All rights reserved.