Get the Costume Set Bundle Pack at a reasonable price that includes
every costume set from Seven Knights - Time Wanderer - !


1. (Free) Wanderer of Time Costume Set (15 Total)
2. Casual Costume Set (15 Total)
3. Cosplay Costume Set (15 Total)
4. Guardian Costume Set (12 Total)
5. Swimsuit Costume Set (13 Total)
6. Four Seasons Costume Set (10 Total)
7. Splendid Union Costume Set (9 Total)


- You can only purchase the costume set once.
- You can equip in-game after purchasing.
- Please claim from "May" in the Room of Sand.
- Hero portraits don't change.
- Costumes only change hero appearance - they don't increase stats.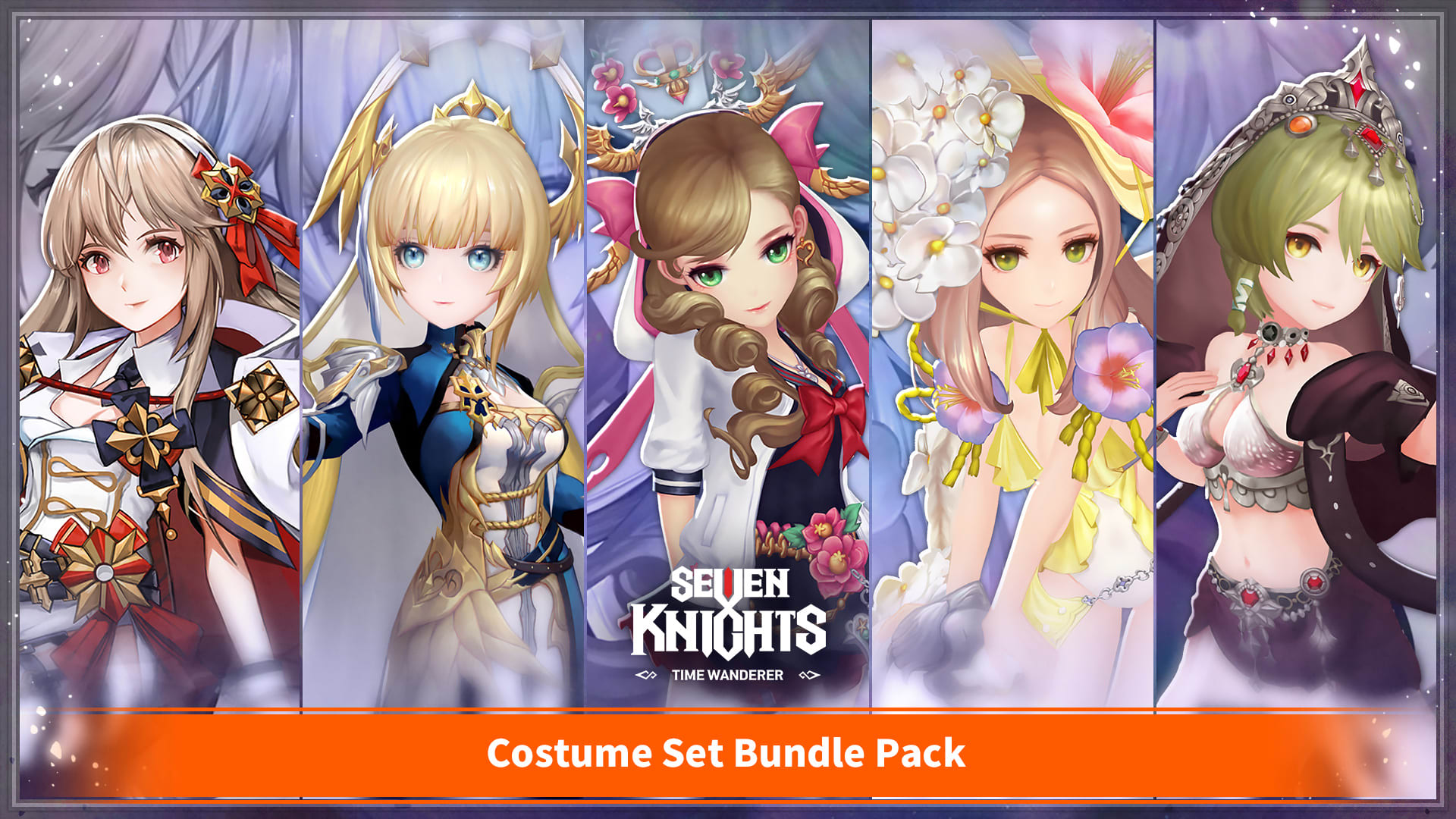 Supported play modes
Handheld mode, Tabletop mode, TV mode
© Netmarble Corp.& Netmarble Nexus Inc.2020 All Rights Reserved.