Art Sqool Deluxe Edition
Select a product
In Art Sqool Deluxe Edition you can be even more creative because from the very beginning you have access to all secret brushes available in the game.

MYSTERIOUS WORLD
You are Froshmin, and it's your freshman year. Create art, explore the beautiful, mysterious, sprawling campus, and complete tasks given to you by the professor.

The professor is a neural network, an art-trained A.I., as well as your faculty advisor. He uses his high-tech capabilities to objectively grade your work. The campus is spread over a number of floating islands and filled with bizarrely shaped objects and bizarre plants. In addition to that, you can fly around.

SPARK YOUR CREATIVITY
Sometimes you might be asked to transfer a specific object from the game area to the virtual canvas, at another point you will have to paint a horse… But usually, you can just let your imagination run wild – this is a game that will certainly spark your creativity.

Don't worry that you might not be an artist. Art Sqool Deluxe Edition will prove that you are.

KEY FEATURES:
BE CREATIVE.
The professor is a really cool dude. And painting is all about having fun, so go crazy! Over 200 inspiring prompts will help you break through any creative block.

EXPLORE AMAZING CAMPUS. You've never seen anything like it.

USE YOUR STYLUS! Art Sqool makes use of the console's touch screen and stylus – which makes painting a lot more enjoyable.

RELAX. OK, there might be some challenges in the game, but it also gives the players an opportunity to unwind: you can relax to chillout music and slow tempo of the game.

BECOME A COLLECTOR. Cool brushes help you in your artistic process - like a wiggle brush, rainbow pencil, and… a mop.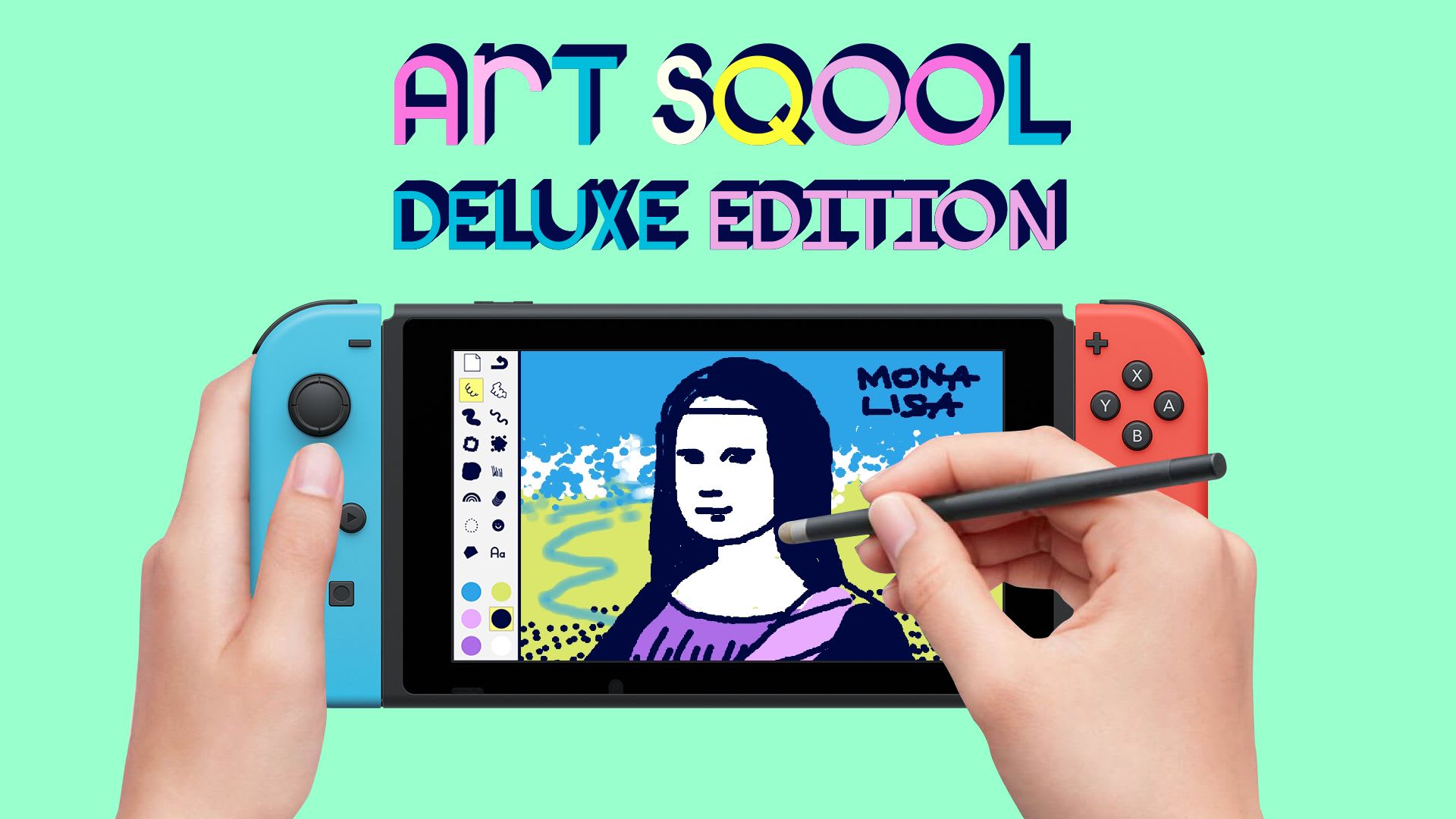 © Julian Glander © RedDeerGames