A DLC pack for GROOVE COASTER WAI WAI PARTY!!!! that includes 10 songs, navigators, and avatars from Arcaea!

This pack includes the following content.
■Song Pack (10 songs)
・Ignotus / ak+q
・Be There / PSYQUI
・Metallic Punisher / INNOCENT NOIZE
・Modelista / HiTECH NINJA
・Singularity / ETIA.
・Corruption / 3R2
・Grievous Lady / Team Grimoire vs Laur
・Black Lotus / wa.
・GOODTEK / EBIMAYO
・???(Secret)

■Navigator
・HIKARI
・TAIRITSU
・SHIRAHIME

■Avatar
・HIKARI(2D)
・TAIRITSU(2D)
・ETO(2D)
・LUNA(2D)
・SHIRAHIME(2D)

*Some content will be unlocked via missions after downloading.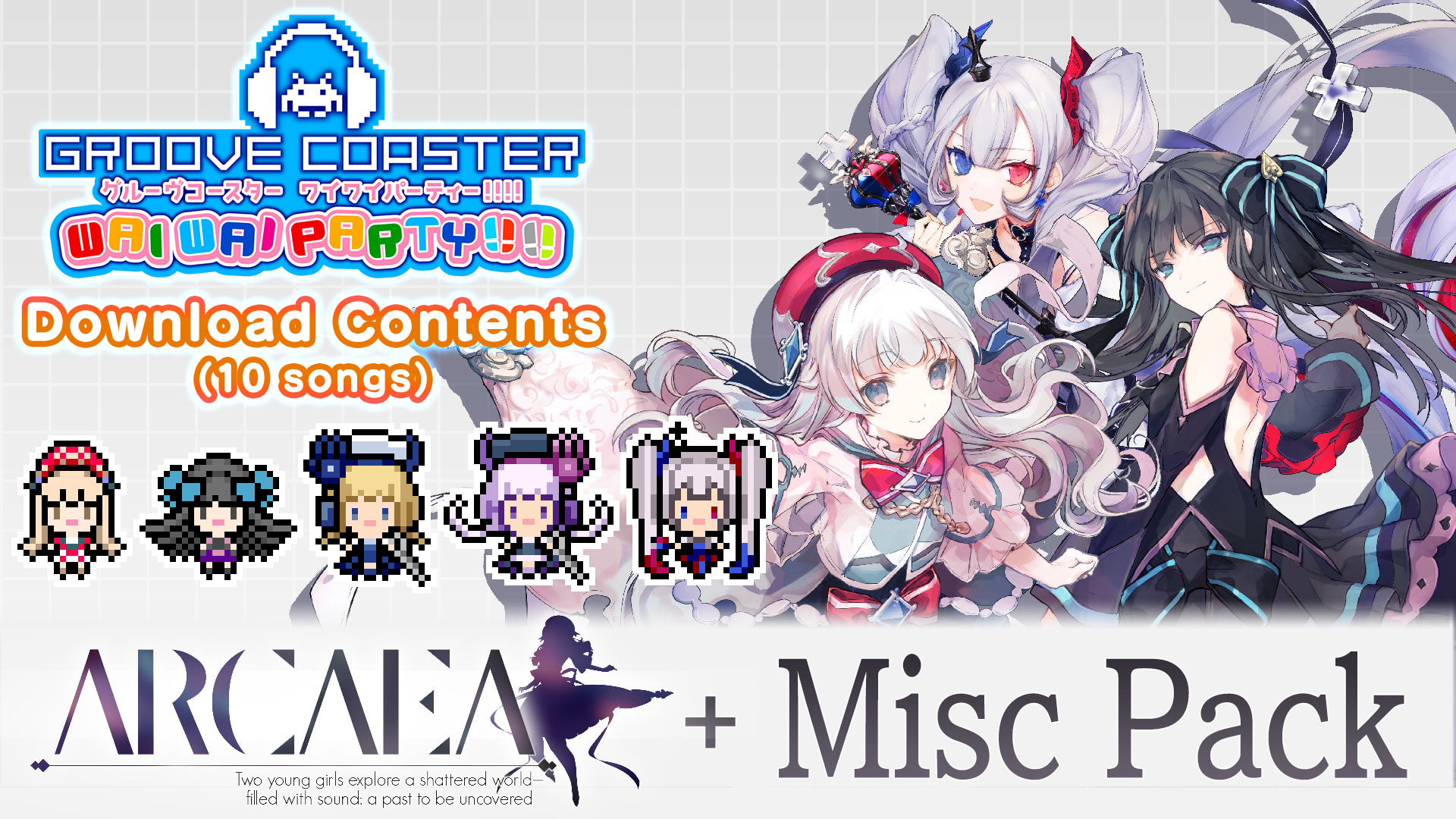 Supported play modes
Handheld mode, Tabletop mode, TV mode
© TAITO CORPORATION 1978,2021 ALL RIGHTS RESERVED.
©︎ lowiro 2021