Super Mario
Let's-a go!
Join the fun with Mario and his many friends in the Mushroom Kingdom and beyond.
Featured categories
Start your adventure with a Mario-inspired Nintendo Switch™ system
Pre-purchase
Everything you know and love about Mario is brought to life in this incredible statue.
Realistic touches add depth and nuance to the smallest details – from fabric and stitching on his bright red cap to the smoke coming off of the spinning wheels of his go-kart. The go-kart itself is modeled after the classic Pipe Frame design, with lifelike parts and details. 
Shop now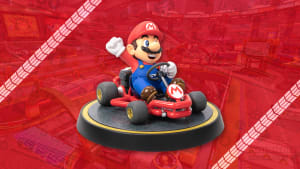 Nintendo Stores exclusives
Shop for Super Mario controllers, accessories, and more.
Shop now
---