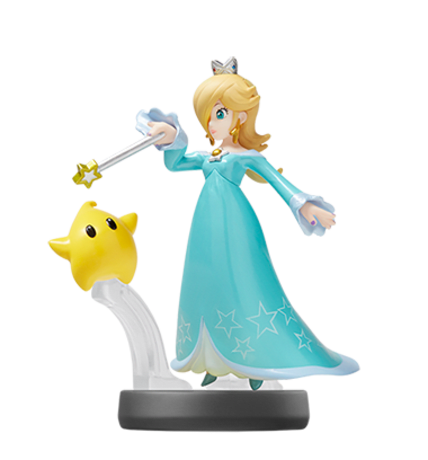 Rosalina
Series:

Super Smash Bros.

Release Date:

Feb 2015

Presented by:

Nintendo
Rosalina travels through space in a starship called the Comet Observatory. Motherly and protective of the many Lumas that she travels with, she guards the cosmos against any and all threats. Wielding a Star Wand and her signature blue dress, Rosalina always seems cool even in the face of danger.
US: Exclusively at Target at launch.
Canada: The Rosalina amiibo figure will soon be available in limited quantities at the following retailers in Canada: Best Buy, Future Shop, Wal-Mart, EB Games , Toys 'R' Us and Amazon.ca. Please see your local retailer for more information on timing and availability.