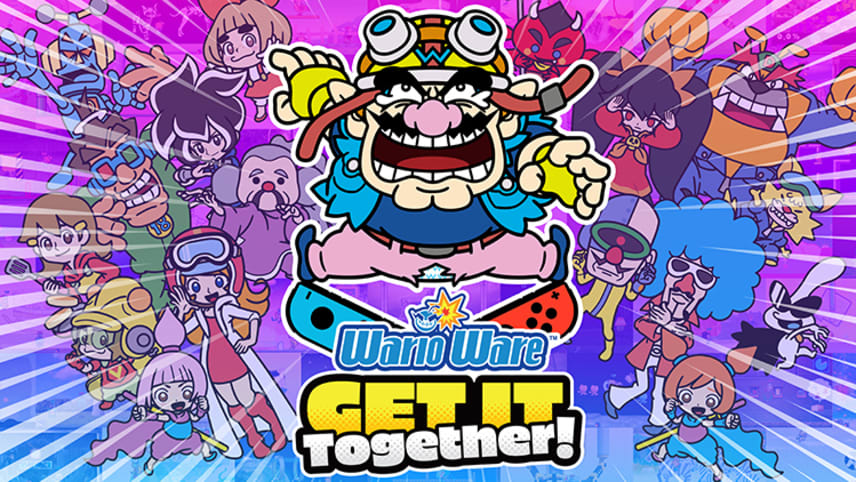 Pre-order now
Available now
Available now
Link & Loftwing - The Legend of Zelda™: Skyward Sword HD Sweepstakes - Learn more
Pre-order now
Fortnite - Chapter 2 Season 8: Cubed
Pre-order now
Available now
Pre-order now
Available now
Pre-order now
Available now
Available now
Available now
Available now
Game Store: Buy, download, and play right away!
Shop games

News
The PUMA x Animal Crossing™: New Horizons collection launches 9/18

Get ready to go on an island getaway with this latest collaboration between PUMA and Animal Crossing™: New Horizons. Tom Nook and other favorite characters from the franchise are featured in a variety of styles, including apparel and footwear for adults and kids.

Become a leader in Ni no Kuni II: REVENANT KINGDOM – PRINCE'S EDITION

"Once upon a time the world was torn apart by endless war, and peace was a distant dream…" After being overthrown in a coup, the young king Evan sets out on an extraordinary quest to establish a new kingdom, unite his world, and protect its inhabitants from the dark forces that threaten them.

Discover the wonderfully weird world of Eastward today

Enter the Link & Loftwing - The Legend of Zelda™: Skyward Sword HD Sweepstakes!

Discover some games with captivating stories and emotional plots.

Play the 24th MAXIMUS CUP online event and you could earn an in-game collaborative theme!
Ni no Kuni™ II: Revenant Kingdom PRINCE'S EDITION
Eastward
WarioWare™: Get It Together!
NBA 2K22
Lost in Random™
Sonic Colors: Ultimate
No More Heroes 3
Pokémon TV
Spelunky
Spelunky 2
QUAKE
DOOM Slayers Collection
Road 96
Axiom Verge 2
NEO: The World Ends with You